Oyster cannabis oil illumina therapy 100 ml
Hemp Oil - Illuminator and silkiness. It nourishes in depth, without parabens and 100% vegan. No rinsing.
OIL ILLUMINA-THERAPY
Nutrient oil and illuminator.
Illuminating oil with enveloping fragrance that gives you a pleasant feeling of well-being. Nourish deeply without crushing hair.
It moisturizes dry and lifeless capillary structures, maintains the optimal level of hydration for a long time and strengthens providing elasticity.
Use: Spray on washed and dried hair with towel or on dry hair to remove frizz and give shine. No rinsing.
Features:
No parabens, EDTA, SLES or PEG.
Dermatologically tested.
100% vegan.
Committed to the environment.
Which is Cannabis Sativa and for it serves: Hemp is a highly sustainable raw material.
From seeds and resins: elements used in medicine are obtained.
Fermented stems: used as fuel.
Stem: Strong and resistant fibers.
Waste: Animal feed.
Contains: Omega 3 and 6, trace elements and vitamins.
You might also like
Hemp Shampoo - Nutrient and moisturizer, relaxes, provides...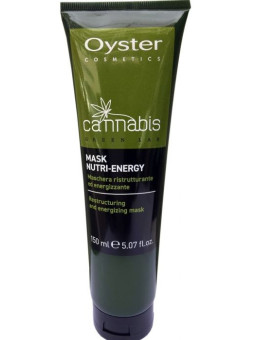 Hemp Mask - Restructuring, nourishing, untangled and...
Hemp Serum - Instant conditioner without rinsing. It provides...
No customer reviews for the moment.