Oyster cannabis shampoo sensi relax 250 ml
Hemp Shampoo - Nutrient and moisturizer, relaxes, provides shine and feeling of relaxation. No parabens and 100% vegan.
SENSI-RELAX SHAMPOO
Nutrient and moisturizer.
Shampoo that gently cleanses providing a pleasant feeling of well-being and relaxation, thanks to the musk and woody fragrance. It contains hemp seed oil that provides hair with nourishment, hydration and shine.
It moisturizes dry and lifeless capillary structures, maintains the optimal level of hydration for a long time and strengthens providing elasticity.
Use: Apply to wet hair, massage and lighten. Repeat if necessary.
Features:
No parabens, EDTA, SLES or PEG.
Dermatologically tested.
100% vegan.
Committed to the environment.
Which is Cannabis Sativa and for it serves: Hemp is a highly sustainable raw material.
From seeds and resins: elements used in medicine are obtained.
Fermented stems: used as fuel.
Stem: Strong and resistant fibers.
Waste: Animal feed.
Contains: Omega 3 and 6, trace elements and vitamins.
Reviews about this product

Show attestation
You might also like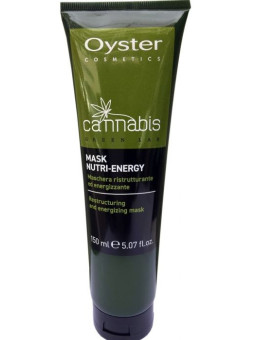 Hemp Mask - Restructuring, nourishing, untangled and...
Hemp Serum - Instant conditioner without rinsing. It provides...
Hemp Oil - Illuminator and silkiness. It nourishes in depth,...
No customer reviews for the moment.